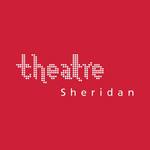 Description
Three sisters are reunited in Hazelhurst, Mississippi after a decade. The eldest MaGrath sister stayed at home to take care of the grandfather, the second pursued singing in L.A. and is an alcoholic, and the last has just been arrested for murdering her abusive husband. The reunion and the Mississippi heat increase the tension as each sister must come to terms with her choices. Three women find that they can change the course of their own lives upon the death of their Grandfather.
Director: Ron Cameron
Publication Date
2-12-1988
Theatre Location
Monahan's Dinner Theatre
Cast
Doc: Rob Corbett
Babe Batrelle: Tina Hatt
Meg Magrath: Donna Dwyer

SOURCE note: this cast list is not complete. Cast details taken from the "Sheridan Sun" March 24, 1988 issue.
Keywords
Crimes of the Heart, Theatre Sheridan, musical theatre
Disciplines
Theatre and Performance Studies
Faculty
Faculty of Animation, Arts & Design
School
Department of Visual and Performing Arts
SOURCE Citation
Theatre Sheridan, "Crimes of the Heart, February 12 – April 2, 1988" (1988). Theatre Sheridan Productions. 156.
https://source.sheridancollege.ca/faad_visu_uniq_theatre/156
Original Citation
Cameron, R. (Director). (1988, February 12 – April 2). Crimes of the heart [Theatre Performance]. Oakville: Theatre Sheridan.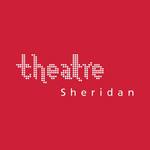 Included in
COinS