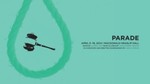 Description
This tragic and true story, Parade dramatizes the 1913 trial of Jewish factory manager, Leo Frank, who was falsely accused and eventually convicted of murdering a 13-year old employee, Mary Phagan. Filled with beautiful and evocative music, Parade is at once a riveting murder mystery, a gripping courtroom drama, a moving love story, a profile in courage and a searing social commentary. Daring, innovative and bold, Parade won Tony Awards for Best Book and Best Score in 2000.
It is based on the book by Alfred Uhry. Music and lyrics by Jason Robert Brown. It was co-conceived and directed on Broadway by Harold Prince.
Director: Rachel Slaven
Choreographer: Nicola Pantin
Musical Director: James Smith
Publication Date
4-8-2014
Production Year
2013/2014
Theatre Location
Macdonald-Heaslip Hall, Sheridan
Cast
Leo Frank: Colin Simmons
Lucille Frank: Robyn Harrison
Mary Phagan: Rachel Delduca
Hugh Dorsey: Chris Mayo
Governor John Slaton: Alex Kelly
Tom Watson: Kabir Mahjoori
Britt Craig: Lucas Popowich
Iola Stover: Nevada Banks
Monteen: Quinn Dooley
Essie: Samantha Gaetz
Officer Ivey: Nik Murillo
Detective Starnes: Daniel Bowen
Newt Lee, Jim Conley, Riley: J.J. Gerber
Minnie McKnight, Angela: Vanessa Sears
Young Soldier, Frankie Epps: Bryden Rutherford
Old Soldier, Judge Roan: Shane Gramich
Mrs. Phagan, Sally Slaton: Léa Beauvais
Luther Rosser, Mr. Peavy: Reece Rowat
Keywords
Parade, Theatre Sheridan, musical theatre
Disciplines
Theatre and Performance Studies
Faculty
Faculty of Animation, Arts & Design
School
Department of Visual and Performing Arts
Creative Commons License


This work is licensed under a Creative Commons Attribution-Noncommercial-No Derivative Works 4.0 License.
SOURCE Citation
Theatre Sheridan, "Parade, April 8 – 19, 2014" (2014). Theatre Sheridan Productions. 17.
https://source.sheridancollege.ca/faad_visu_uniq_theatre/17
Original Citation
Slaven, R. (Director). (2014, April 8 – 19). Parade. [Theatre Performance]. Oakville: Theatre Sheridan.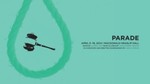 Included in
COinS