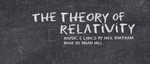 Description
We are standing motionless ... on a planet that pulls us toward it at 32 ft per second ... and spins at 1070 miles per hour ... and orbits the sun at 67,000 miles per hour ... in a galaxy careening through space at 490,000 miles per hour.
Hey, it's all relative.
But that's nothing compared to the seismic impact of simple human connection.
The Theory of Relativity is a joyous, youthful musical exploration of the surprising interconnectedness of our own personal orbits as we stand "motionless" on this little rock hurtling through space. Sheridan's Canadian Music Theatre Project continues to be Canada's incubator for the development of new musical works. The Theory of Relativity is a new musical by award winning authors Neil Bartram and Brian Hill.
Director: Brian Hill
Musical Director: Neil Bartram
Publication Date
4-11-2013
Production Year
2012/2013
Theatre Location
Studio Theatre, Sheridan
Cast
Josh Blackstock, Curtis Brown, Charles Douglas, Carter Easler, Joanna Fraser, Katie Kerr, Natasha Kozak, Josh LeClair, Trevor Patt, Emma Pedersen, Andrew Perry, Dana Jean Phoenix, Jade Repeta, Beth Robertson, Jenny Weisz, Adrian Zeyl
Keywords
Theory of Relativity, Theatre Sheridan, The Canadian Music Theatre Project, musical theatre
Disciplines
Theatre and Performance Studies
Faculty
Faculty of Animation, Arts & Design
School
Department of Visual and Performing Arts
Associated Content
Creative Commons License


This work is licensed under a Creative Commons Attribution-Noncommercial-No Derivative Works 4.0 License.
SOURCE Citation
Theatre Sheridan, "The Theory of Relativity, April 11 – 20, 2013" (2013). Theatre Sheridan Productions. 23.
https://source.sheridancollege.ca/faad_visu_uniq_theatre/23
Original Citation
Hill, B. (Director). (2013, April 11 – 20). The theory of relativity. [Theatre Performance]. Oakville: Theatre Sheridan.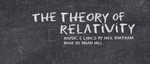 Included in
COinS