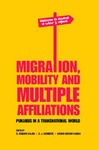 Title
Punjabi/Sikhs in Canada: Dimensions of Integration
Role
Ferzana Chaze contributed the chapter "Punjabi/Sikhs in Canada: Dimensions of Integration" to the book Migration, Mobility and Multiple Affiliations: Punjabis in a Transnational WorldMigration, Mobility and Multiple Affiliations: Punjabis in a Transnational World
Document Type
Book Chapter
Description
Migration, Mobility and Multiple Affiliations studies Punjabi transnational life from perspectives that have relevance for contemporary policy, planning and governance. It analyses the spatially widespread, integrated and complex Punjabi diaspora while reflecting its vulnerability in an increasingly globalized world. Besides an overarching introduction and a historical overview, this book covers shifting contours of international migration, social structure and organizational links, the interrelationship between education and migration, and family networks of the Punjabi emigrants.

Publisher
Cambridge University Press
Keywords
Sociology, Demography, Social Statistics, Sociology of Race and Ethnicity
Faculty
Faculty of Applied Health and Community Studies
School
School of Community Studies
Creative Commons License


This work is licensed under a Creative Commons Attribution-Noncommercial-No Derivative Works 4.0 License.
SOURCE Citation
George, U. and Chaze, Ferzana, "Punjabi/Sikhs in Canada: Dimensions of Integration" (2015). Books & Chapters. 3.
https://source.sheridancollege.ca/fahcs_books/3
Original Citation
George, U., Chaze, F.(2015). Punjabi/Sikhs in Canada: Dimensions of Integration. In S. Rajan, V. Varghese & A. Nanada (Eds.) Migrations, Mobility and Mutiple Affiliation: Punjabis in a Transnational World. Cambridge: Cambridge University Press.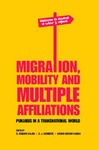 COinS