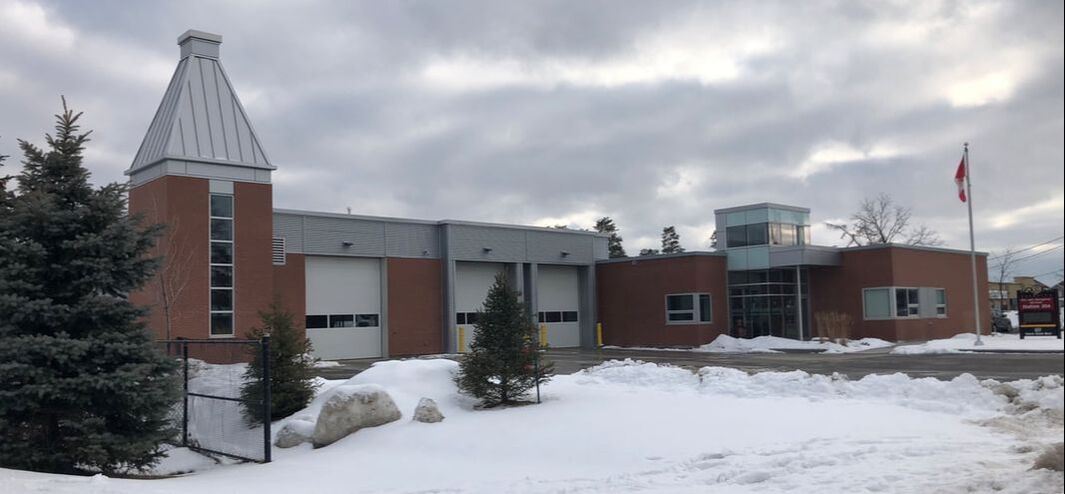 Document Type
Student Work
Publication Date
6-28-2020
Keywords
architectural technology, schematic design, renovation, plan drawing, adaptive reuse, building science, studio 6
Design Concept
The goal of this project, is to improve the quality of life for the fire fighters while they are working at the station. To accomplish this goal, I have decided to focus on two aspects when approaching the redesign of this station: create an environment that is both healthy and comfortable for everyone, and produce minimal carbon footprint by retaining as much of the existing structure as possible.

The existing exterior structure is largely intact aside from the addition of new window openings and some minor adjustments. A small second storey is added to the southernmost portion of the building to free up some space on the ground floor. Much of the interior spaces have been changed to allow for the addition of individual sleeping rooms, as well as the zoning of spaces according to hazardous levels.
Faculty
Faculty of Applied Science & Technology (FAST)
Creative Commons License


This work is licensed under a Creative Commons Attribution-Noncommercial-No Derivative Works 4.0 License.
Original Publication Citation
Su, S. (2020, June, 28). Brampton fire station 204. Studio 6 summer 2020. https://perma.cc/5PKY-N9QE
SOURCE Citation
Su, Samma, "Samma Su" (2020). Fire Station 204. 21.
https://source.sheridancollege.ca/student_work_fast_projects_studio6_fire_station204/21