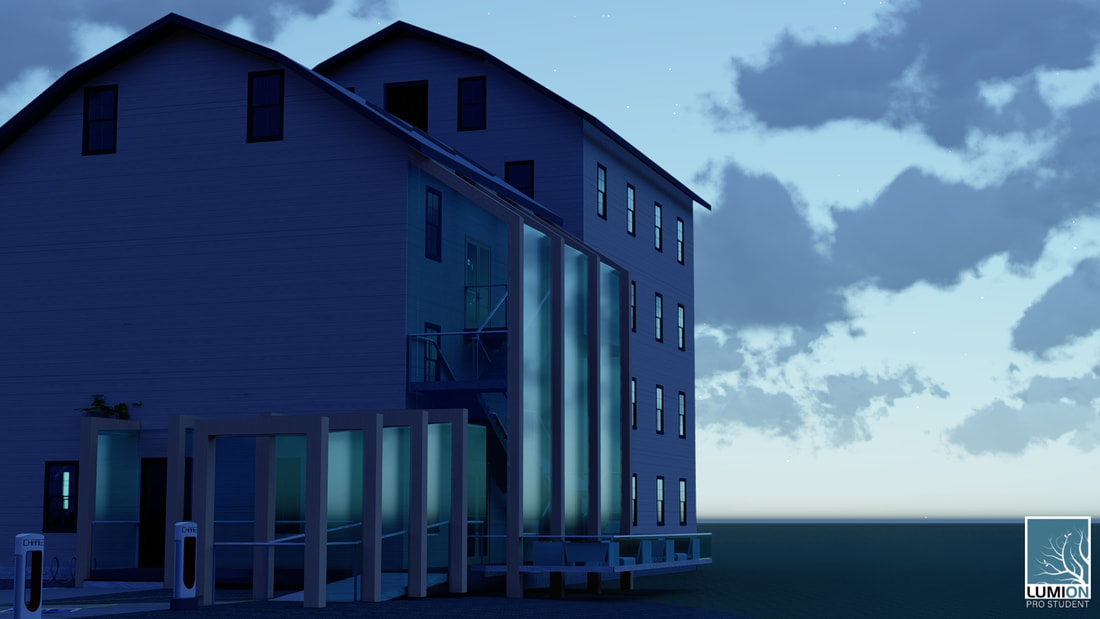 Document Type
Student Work
Publication Date
2-28-2021
Keywords
architectural technology, schematic design, renovation, plan drawing, adaptive reuse, building science, studio 6
Design Concept
The 3D wall section shows the design of the wall I have chosen to be used in the new Addition to the bakery. The new wall Material chosen is CEI Materials C2000 concealed adjustable bracket panel systems which feature high pressure laminate panels facing the exterior of the building, this preserves the old look of the building which was originally wood planks facing the exterior and lets it match the connecting building while also giving more stability, and durability for use as a mercantile occupancy. The HPL panels are supported by a bracket system that is held away from the main wall and is concealed to give a more natural look, with the aluminum and steel holding the panels being concealed to the public and the elements. the new roof also matches that of the old roof and butts up to the wall that is the rest of the building, sealant and gaskets can be placed around this part of the roof/wall connection to better seal the new addition and make it feel more like it was originally apart of the building.
Faculty
Faculty of Applied Science & Technology (FAST)
Copyright
© Nicolas Ajurias
Creative Commons License


This work is licensed under a Creative Commons Attribution-Noncommercial-No Derivative Works 4.0 License.
Original Publication Citation
Ajurias, N. (2021, February, 28). Paisley Mill. Studio 6 winter 2021. https://perma.cc/A2GV-UZQD
SOURCE Citation
Ajurias, Nicolas, "Nicolas Ajurias" (2021). Old Mill. 47.
https://source.sheridancollege.ca/student_work_fast_projects_studio6_old_mill/47