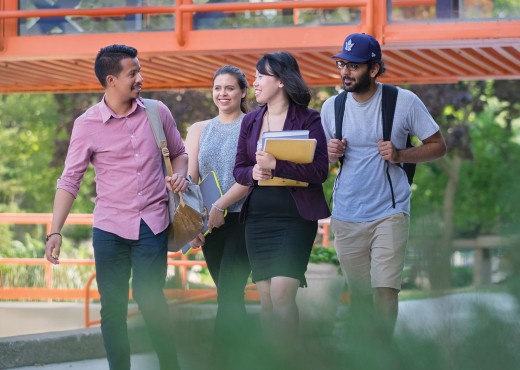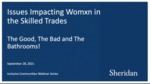 Role
Alicia Sullivan, EDI Coordinator, Centre for Equity and Inclusion; Mary Grey, Moderator; Dove Smith, Panelist; Carly Myers, Panelist; Shannon Fair, Panelist.
Document Type
Webinar - Restricted
Download Instructions
This webinar is restricted to Sheridan faculty and staff. To view this webinar users must click the download button and log in. If you do not have an account on SOURCE, you will need to create one using your Sheridan email address by clicking the "sign up" tab at the bottom of the login page.

If you have any questions about the sign up and login process, please contact source@sheridancollege.ca
Description
With Canada's looming shortage of skilled trades workers, Ontario is focusing on encouraging women/womxn to enter trades careers. However, as workplace culture in all industries moves towards equity, diversity, inclusion and belonging, progress seems to be at a standstill in the skilled trades.
The goal of this webinar is to offer support to women/womxn embarking on careers in the skilled trades, talk about equity issues related to gender, class, race, and ability. We will also examine what happens behind closed workplace doors, share positive experiences, and talk about how to cope with some of the various aspects of the jobs. Panelists will discuss their own experiences of sexism, ableism, racism, classism.
* "Womxn" is an alternative spelling to "woman/women" and is used by some people to be more inclusive of diverse gender identities.
Publication Date
9-28-2021
Keywords
skilled trades, trades, gender, woman, women, womxn, workplace culture, equity, inclusion, diversity, discrimination, sexism
Faculty
Centre for Equity and Inclusion
Copyright
© Centre for Equity and Inclusion
Creative Commons License


This work is licensed under a Creative Commons Attribution-Noncommercial-No Derivative Works 4.0 License.
SOURCE Citation
Sullivan, Alicia; Grey, Mary; Myers, Carly; Fair, Shannon; Smith, Dove; and Centre for Equity and Inclusion, "Issues Impacting Women in the Skilled Trades" (2021). Webinars. 17.
https://source.sheridancollege.ca/cei_webinars/17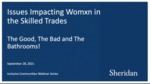 COinS